Nationwide Dog Population Management and Rabies Control Program Makes Significant Progress
Nationwide Dog Population Management and Rabies Control Program Makes Significant Progress
Overall Coordinator:  Sangay Khandu [DS(13)14-1488] & Tashi Payden Tshering [DS(33)19-3875].
The Nationwide Dog Population Management and Rabies Control Program has made significant progress in its two-year journey. To date, the program has achieved 100% sterilization in 12 of the 20 dzongkhags, successfully sterilizing 61,945 free-roaming dogs and microchipping more than 31,000 pet dogs across the country.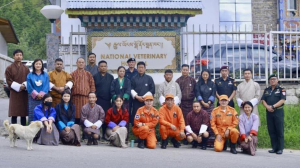 The program began in August 2021 with preparatory work, including a survey of the dog population and on-the-job training for staff. The nationwide free-roaming dog survey findings guided the planning of the campaign, in terms of personnel, equipment and related logistics.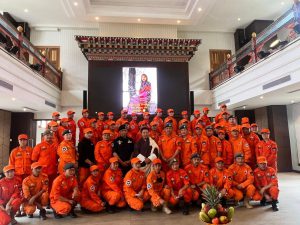 Although the COVID-19 pandemic and lockdowns set the implementation plan back, it was quickly adapted and rolled out in two phases: green (11 dzongkhags) and red (remaining 9 dzongkhags). The first wave of the campaign consisted of mopping phases followed by combing phases.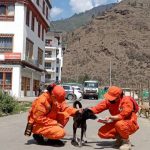 The combing phases are now drawing to a close, and independent surveys to validate self-declarations are underway in the remaining seven dzongkhags. Samdrupjongkhar dzongkhag is the only dzongkhag that is expected to initiate the self-declaration process soon.
Once the independent surveys are complete, the program will endorse and formally declare sterilization status for each dzongkhag. The program is expected to complete and close by the end of July, after two years since its beginning. It is now transitioning into the closing stage with the writing of the report as well as the development of a documentary on the program.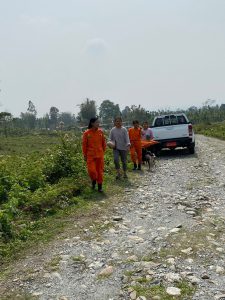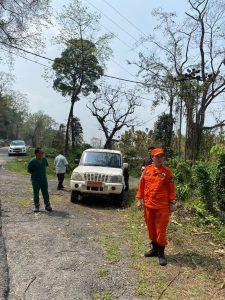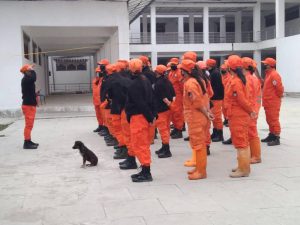 The success of the program is due to the hard work and dedication of the staff, de-suups, and volunteers who have worked tirelessly to achieve its goals. The program has also benefited from the support of many other agencies and also members of the community.
The Nationwide Dog Population Management and Rabies Control Program is a landmark initiative that began during the pandemic and coming out of it has feeling running full steam. The outcome of it will help protect the health and safety of all Bhutanese citizens as well as the welfare of the animals. The program has made significant progress in a short period of time, and it is on track to achieve its goals by the end of July.
We are grateful to all who have contributed to the success of this program. We look forward to a future in Bhutan where pedestrians and road users can enjoy the outdoors without the fear and risk of aggressive behavior of free-roaming dogs as well as the danger of rabies.