Lhamoizingkha town water supply project
On 27th May 2022, the De-suung office and MoWHS handed over Lhamoizingkha town water supply project to Lhamoizingkha Dungkahg under Dagana Dzongkhag for ownership, operation and management. The commissioning ceremony was graced by Hon'ble Chairperson, Kinlay Tshering, SC-19TF and attended by officials from Dzongkhag administration, De-suung office, RBA, RBP, MoWHS, Dungkhag Administration, Gewog Administration, and local community.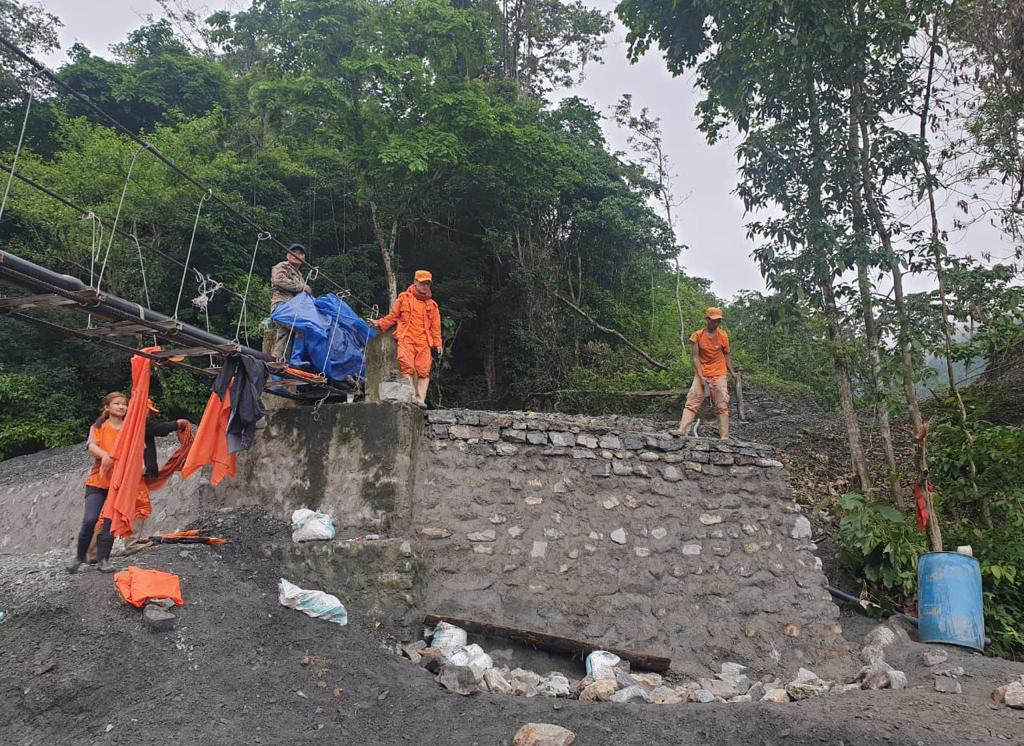 The project worth Nu. 31.15 million will benefit approximately 500 households of Lhamoizhingkha town and nearby settlements. The projects was carried out under RGoB-De-suung partnership project. The project includes two intakes with 7.7km of transmission line and others. It was completed with involvement of 105 De-suups with support from Royal Bhutan Army. The PIU of Lhamoizingkha Dungkhag and PMU of MoWHS supported in completion of the project for over a period of 12 months.
This Projects is part of De-suung National Service project with a goal to supply safe and reliable drinking water to every individual throughout the Country.