Telung Water Project - Pemagatshel
The Salang Tendrel ceremony of the De-suung National Service Water Project in Dechenling, Pema Gatshel, was held today by the Lam Neten of Pema Gatshel in the presence of the Dzongda. This is the 8th such water project.
The De-suung National Service was begun in accordance with His Majesty The King's Command that during the pandemic, there must be opportunities created for the youth of Bhutan to be engaged in meaningful and impactful national projects.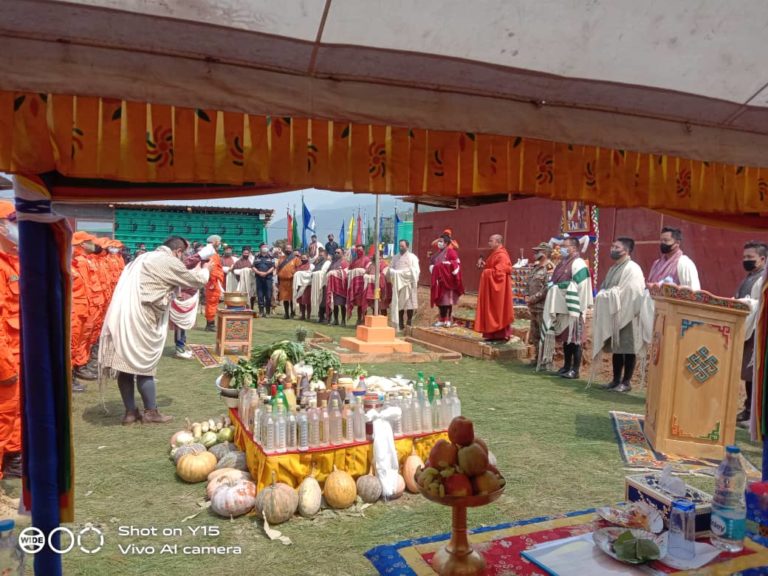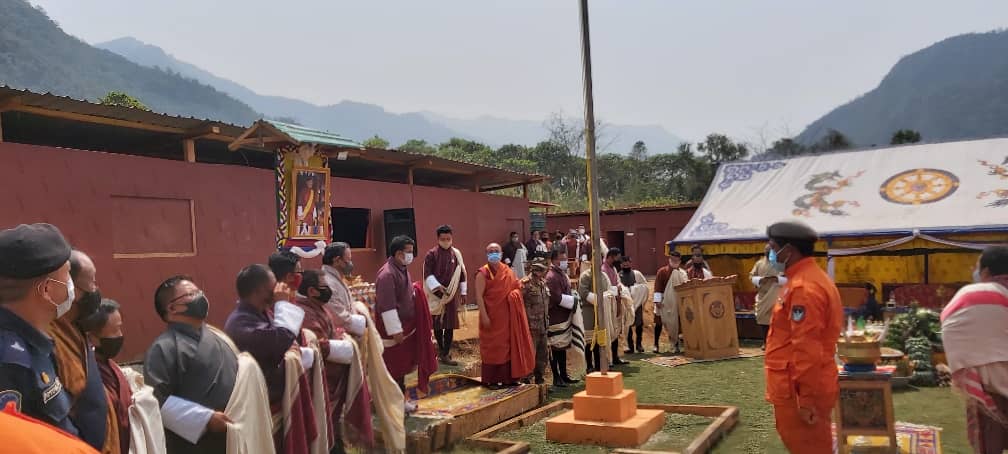 For the water project, De-suung collaborated with the Royal Government to develop water resources to improve and expand water supply for the benefit of our people. For the ongoing projects, the De-suups are supported by the RBA, MoWHS, and respective local governments to carry out the work.
The Dechenling Gewog project has 88 De-suups working to supply water to Kholomri Chiwog covering 85 households with 340 people. An intake structure, water reservoir of 30 cubic metres capacity, main transmission pipe length of 7.8 Km and a distribution pipe of length 20.5 Km with 76 public tap stands will be built. The estimated cost of the project is Nu 5.2 Million. The project is expected to be completed in four-and-a-half months.
Upon completion, the infrastructure will be handed over to the people of Dechenling.
Urban water projects in Dagana and Monggar are expected to commence in April, together with one irrigation project, in the next phase of the De-suung National Service Water Projects.