Second pilot project for De-suung National Service
The second pilot project for De-suung National Service focusing on improving and expanding water supply was launched in Semjong Gewog in Tsirang on 25th November 2020.
As an integrated scheme, the project will help to alleviate current drinking water shortage as well as provide water for irrigation in Dangreygang Chiwog. The scheme will supply drinking water to 69 households, benefiting about 300 people, and provide water for dry land irrigation to benefit about 70 acres.
The main components of the project include watershed conservation, construction of large reservoir tank for dry land irrigation, piloting micro-irrigation technologies such as drips and sprinklers, automation of the micro-irrigation system, and improved technology for crop production. As part of this pilot project, the Ministry of Agriculture and Forests will also provide training on improved production technologies including micro-irrigation and input support for agriculture production.
The National Service in Tsirang is undertaken by a team of forty-five De-suup volunteers with guidance from Dzongkhag engineers and experts from the MoAF.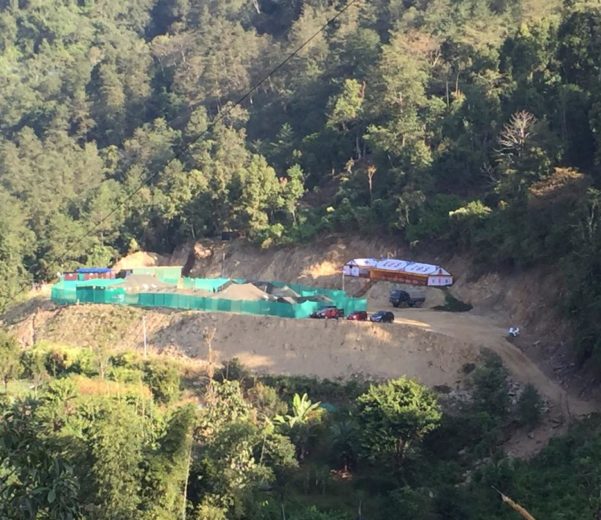 A Salang Tendrel ceremony for the pilot project was conducted on 25th November 2020. It was presided over by the Venerable Lam Neten of Tsirang and attended by the members of parliament, the Secretary and Officials from MoAF and the local government officials.
With the successful launch of the two pilot projects, the lessons and experience will be invaluable as the De-suung National Service in partnership with the Water Flagship Program of the RGOB plans to launch three additional water projects in Trongsa, Mongar and Chukha by December 2020.
The Director General of De-suung explained that the launch of water projects is a humble response to His Majesty The King's Address to the Nation on 12th September 2020. The De-suung National Service, launched on 11th November 2020, seeks to engage the youth in nation building in times of difficulty due to the COVID-19 pandemic.
The Director General also expressed immense satisfaction with the overwhelming response of our youth to join the De-suung Specialized Training in water resource management. In the 42nd Batch, 2000 De-suups were trained in eight training centers. There are 1500 trainees in the ongoing 43rd De-suung Specialized Training in six training centers. The trained De-suups will be encouraged to volunteer for upcoming National Service projects across Bhutan.