Samtengang Water Project-Wangduephodrang
Nyisho Water Project-Wangduephodrang
The Salang Tendrel ceremony of the De-suung National Service water project the Samtengang School under Nyisho Gewog in Wangduephodrang was held today by the Lam Neten of Wangdue Phodrang Rabdey. The Speaker of National Assembly was present for the ceremony.
The Samtengang Central School water supply project is the first of its kind undertaken so far by the De-suung National Service. It will benefit the staff and students of Samtengang Central School and Samtengang Primary School.
Under this project, 7.5 KM of pipeline extension will be taken up by 30 De-suups in three months. The estimated cost of the project is Nu 3.26 million.
The De-suung National Service Water Projects are a series of projects to build robust water supply infrastructure across Bhutan for the benefit of the people. The project was initiated in response to His Majesty's Command that during the pandemic, there must be opportunities created for the youth of Bhutan to be part of important National projects which will have long-term impact for the future.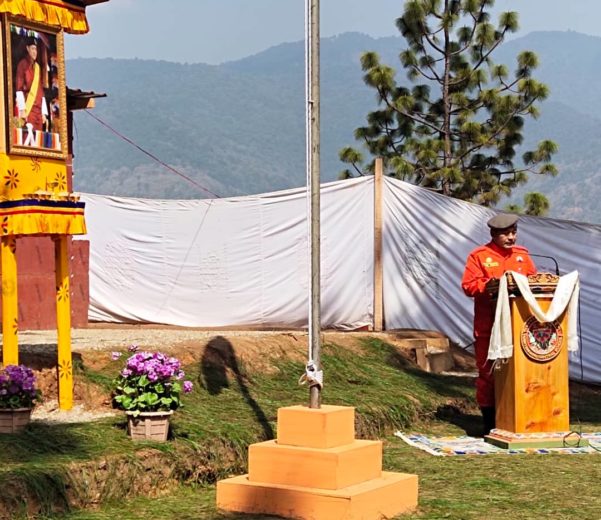 The National Service Water Projects are developed in partnership with the Royal Government of Bhutan, and implemented by De-suups who are supported by the RBA, Local Government, and the MoWHS.
Upon completion, the Samtengang School water supply project will be handed over to the Gewog and School for ownership, operation and maintenance.
In the next phase of the De-suung National Service Water Projects, four water projects including one for irrigation, are expected to commence in April, 2021.