Khar Water Project-Pemagatshel
Khar Gewog Water Project being executed as RGoB- De-suung partnership, is one of the activities under water flagship program, will benefit about 63 households with present population of 219 and future population (2041) of 329. With the estimated cost of Nu 3.84 Million, the project construct one water reservoir of 20,000 Litre capacity, transmission length of 7.53 Km and distribution length of 4.66 Km. 29 household water tap stands will be constructed. The water source project is Spring type.
The project was inaugurated on 26th of April, 2021 and is expected to complete in 5 months.  70 De-suups will implement the project with technical supervision of Pema Gatshel Dzongkhag Engineering Sector and technical support from Program Management Unit (PMU), WSD, DES, MoWHS.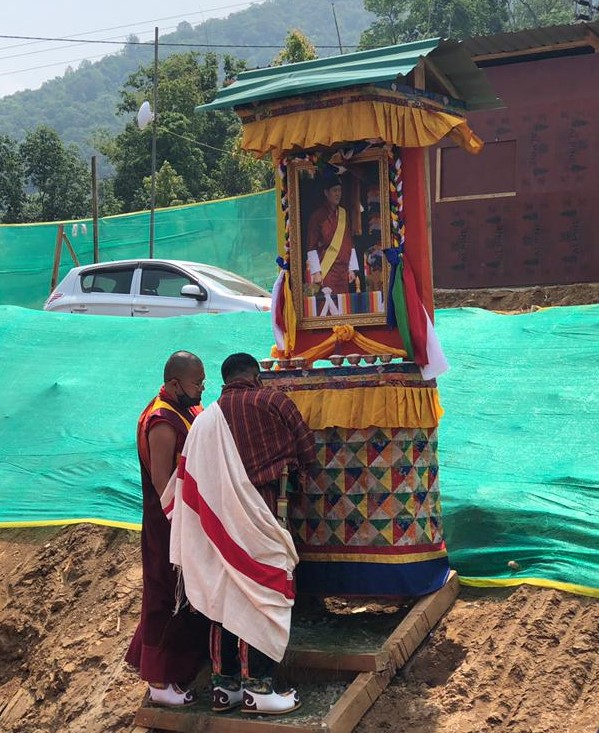 After completion, the project will be officially handed over to the Dzongkhag /Gewog/ community for ownership, Operation and Maintenance.