Gyalpozhing Water Project-Mongar
Gyalpozhing town Water Project being executed as RGoB- De-suung partnership, is one of the activities under water flagship program, will benefit for present households of 477 and present population of 3200 and future population 10,339. With the estimated cost of Nu 37.8 Million, the project will construct 2 nos of water reservoir (1,030,000 Litre and 75,000l litres capacities),11 KM of total pipe line. The project will also construct 37 fire hydrants, 300 water meters and 24 nos sluice valves beside other components.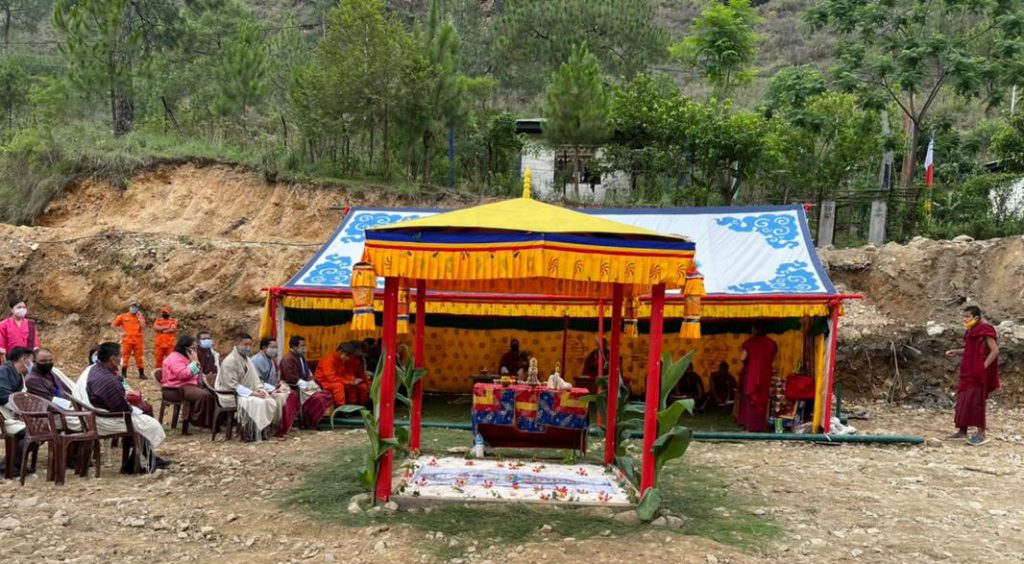 The project will be inaugurated on 2nd June, 2021 coinciding coronation day of our beloved 4th Druk Gyalpo and is expected to completed in 7 months. 90 De-suups will implement the project with support from RBA, Monggar Dzongkhag Engineering Sector as a lead implementer with technical support from Program Management Unit (PMU), WSD, DES, MoWHS.
After completion, the project will be officially handed over to the Dzongkhag for ownership, Operation and Maintenance.