Kamji Water Project-Chhukha
The De-suung National Service launched the fifth water project on 1st February 2021 at Kamji Gewog under Chukha Dzongkhag. Since November 2020 the construction of four water projects have been launched in Guma Gewog in Punakha, Semjong Gewog in Tsirang, Saling Gewog in Mongar and Langthel Gewog in Trongsa. The water projects are undertaken by the De-suung in support of the Royal Government's Water Flagship Project in the 12th Five Year Plan.
The inception of the De-suung National Service was inspired by His Majesty the King's address to the Nation on 12 September 2020. The Office of the De-suung has collaborated with the Royal Government to engage our youth in nation building activities which are beneficial to the people such as water projects. The existing water projects are in various stages of construction and making steady progress. The communities have expressed deep appreciation to the De-suups for their timely help.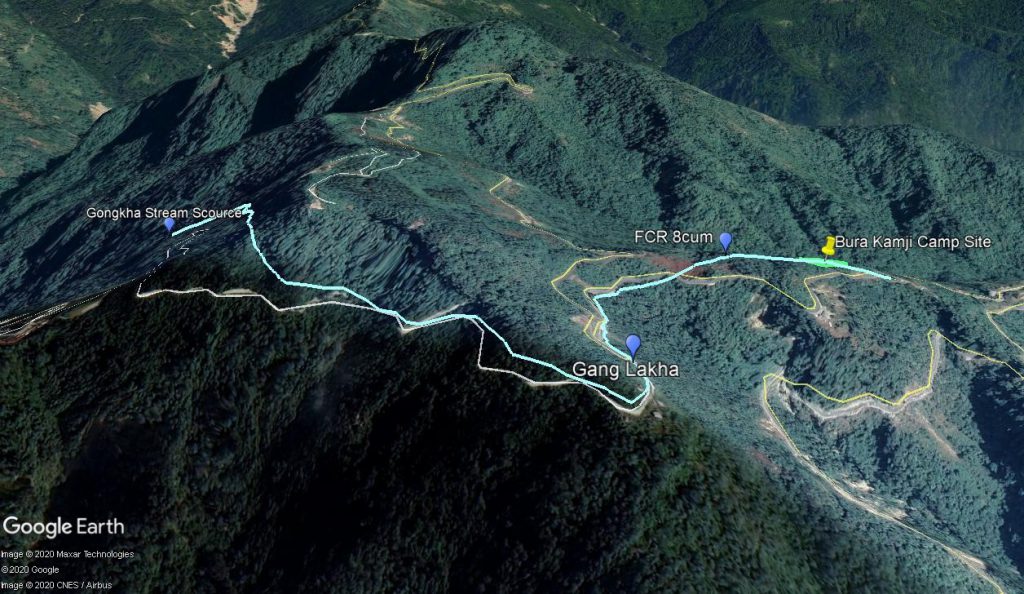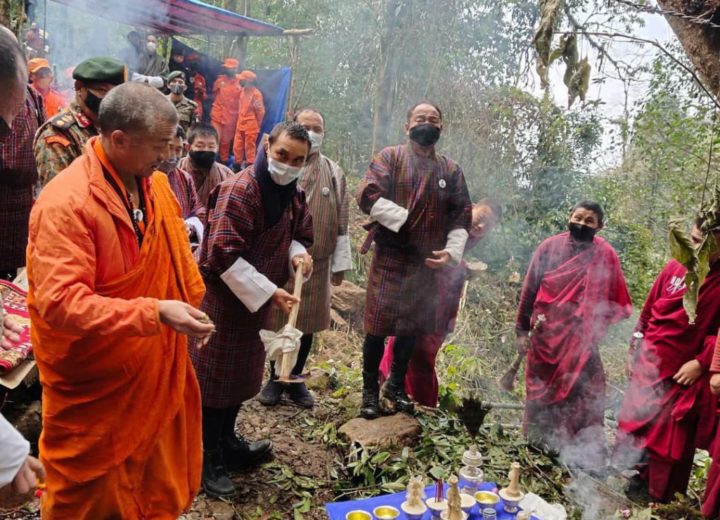 The Bura Kamji Water Supply Project will be implemented by a team of 47 De-suups with technical and advisory support from the MOWHS and the Chukha Dzongkhag. Upon completion, the project will benefit 11 households with a population estimated at 140 people. Under prevailing practice, Rural Water Supply are usually executed on cost sharing basis where the Government provide construction materials and technical expertise while the manpower is contributed by the beneficiary community. However, in view of the numerous constraints placed by the pandemic and the urgency of providing safe and reliable water supply for the wellbeing of the people, the De-suup volunteers will assist the community to expediate the water project.
The project consists of the construction of the following: spring intake at source; water main pipe line of about 10.5 km; and distribution pipe line of 2 km. In addition, one new water reservoir and a break-pressure tank will be constructed with tap stands for the households. The total cost for the water infrastructure component is estimated at Nu 1.4 million and is estimated to take around three months to complete. The Salang Tendrel ceremony for Bura Kamji water supply project was held on 1st February 2021 by Honourable Minister for Ministry of Works and Human Settlement which was presided over by Venerable Lam Neten of Chukha Dzongkhag and officials of the Dzongkhag Administration, MoWHS, De-suung Office and the Local Government. Upon completion, the water supply project will be handed over to the Gewog/ community for ownership, operation and maintenance. The RGOB plans to launch three additional projects in collaboration with De-suung National Service in Paro, Dagana and Pema Gatshel Dzongkhag by end of March, 2021.