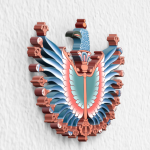 First syllable for word "De"(bde) originates word "Dekyid" meaning peaces or tranquility, and "De" these commonly understood to shortened version of Dekyid.
Second syllable "Suung"(Srung) is commonly referred to act of guarding or protecting.
The phrase – "De-suung" means "Guardians of Peace".
De-suung
National Service project
De-suups around the country could have been addressed through video calls. Or a video message could have been played during the training. Virtual meetings could have been held even with the Task Forces and other frontline workers working along the border. But every time a new batch was trained, at six to nine different locations around Bhutan, His Majesty visited them in person.
His Majesty The King has been traveling as part of a Royal tour to visit areas affected by the pandemic and lockdown since Bhutan confirmed its first Coronavirus (COVID-19) case in a 76-year-old man from the United States of America on 5th March 2020.
His Majesty is still on a Royal Tour to the southern bordering towns granting Audience to the Covid task force, the mass testing sites in the Dzongkhags and to the frontline workers.
His Majesty and the Royal entourage takes COVID test before embarking for Thimphu, and enters facility quarantine for a week as per the Covid protocol.
Happy Birthday Your Majesty!
The King in Service of His People
"During this pandemic, my only priority is the wellbeing and happiness of our people, including those living abroad. With the blessings and protection of our Guardian Deities, we will all remain safe. And, as I always say, if our people stay diligent and committed, united in purpose and spirit, all will be well".
At a time when world leaders are largely functioning within protected environments with enhanced security and digital communications, His Majesty The King risks physical proximity for a specific reason. Bhutan's resilience, and the wellbeing of the people throughout the Coronavirus pandemic, comes not from military presence or economic stability, but from the inspiration and strength that people draw from His Majesty's presence among them.